Pitbull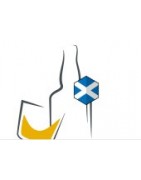 Pitbull, the Cyril Pelletier cigar brand: a fiery production, 100% Nicaraguan
Pitbull, this emblematic representation truly epitomises the tenacious battling spirit of the brand originator. With a slightly tongue-in-cheek regard towards this animal, the logo raises a smile, it intrigues. Opening it provides even more amazement, the rings have been replaced by short lengths of woollen thread. Three colours for three vitolas. The Carlito boasts a red bracelet, the Muchacha a blue and the Mahestro an orange bracelet of woollen thread.
Very close in size, the colours make it easy to tell them apart. These vitolas are produced in Esteli in Nicaragua. The tobacco is extremely well selected. 100% Nicaraguan, the wrappers and sub-wrappers come from the Jalapa Valley. All the tobacco leaves are aged at least 3 years before being rolled.
The vitolas are rolled in the AJ Fernandez production facility , in the centre of Estelí. Particularly rich, they release a smoke with a beautiful aromatic harmony. A Pitbull is powerful but easily tamed. An exceptional success resulting from a passion and refined know-how.
More details...
There are 3 products.
The oily wrapper covers a dense filler. The unsmoked aromas are quite surprising, with woody tones predominating over effluviums of chocolate. The first puffs envelop the senses, the power sets in delicately, far from the impetuosity of the Pitbull. The evolution is stunning, sensations reminiscent of fine Cubans. The personality develops, especially on...

More details...

Nicaraguan cigars

Pitbull Mahestro

Box of 10 cigars or per unit

The red woollen band highlights the quality of its wrapper, dark and oily. It is sumptuous unsmoked and encourages consumption. The smoke is quickly ample, the draft includes a little resistance which increases the pleasure tasting it. Touches of leather are gradually perceived in the second third puffs. The animal wakes up, as peppery and powerful notes...

More details...

Nicaraguan cigars

Pitbull Carlito

Box of 10 cigars or per unit

The smallest of the range, this little brother is rather well built! Lighting up is fast, and we find the aromatic palette of the brand. A waft of honey invites itself on a generous second third. There are many aromas in this cigar, with woody and peaty touches. The power gathers speed on the last third puff, recalling the origins of this super vitola.

More details...

Nicaraguan cigars

Pitbull Muchacha

Box of 10 cigars or per unit