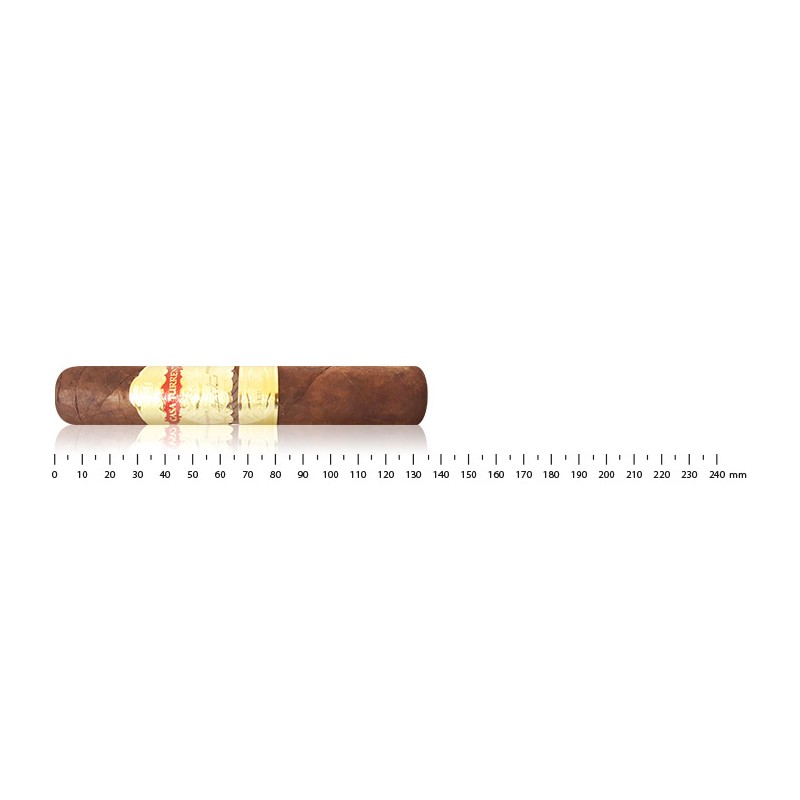 Camacho HardCharger Toro
The Camacho Brotherhood HardCharger series is inspired by the US Army, and honors personalities who move forward despite challenges.
This elegant and perfectly built Toro seduces us at first glance with its beautiful Connecticut cape and sturdy build. Raw, the fragrances are vegetal and slightly spicy on the nose. After an easy lighting, the palate is pleasantly invaded by notes of pepper, earth and spices. A perfectly balanced cigar, to enjoy or collect.
Note to collectors: the Hard Charger is a limited edition of only 380 boxes for Switzerland.
Strength

Medium

Ring Gauge

50

Duration

45-75 minutes

Aroma

Spicy

Diameter

1.98 cm

Cigar length

15.2 cm

Popular Vitola

Toro

Country

Honduras
Honduran cigars
Camacho HardCharger Toro
Box of 20 cigars or per unit