Alec Bradley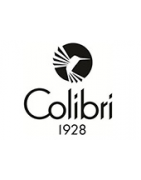 The Alec Bradley Cigar Company was created by Mr Alan Rubin in 1996.
Mr Rubin was eager to ensure the quality of his products by taking care of the slightest detail to guarantee the reputation of his products and by combining traditional craftsmanship with quality. The tobacco comes mainly from Honduras and Nicaragua, two areas with a growing reputation. The Alec Bradley brand has enjoyed excellent reviews since its creation. It was also awarded 96 points out of 100 in 2011 from the Cigar Aficionado magazine for the Alec Bradley Prensado Churchill.
More details...
There are 23 products.