Oliva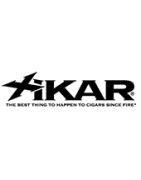 The Oliva Cigar Company has its roots in Cuba and more specifically in the Pinar del Rio region where it began production in 1886.
The family was forced to leave the island for Spain during the 1959 revolution. In 1995, Gilberto Oliva and his son launched the 'Oliva Gilberto' brand, which later became Oliva. After having grown cigars in several countries around the world, Gilberto Oliva declared that the only tobacco that could compare to that from Cuba is tobacco from Nicaragua. We have Oliva to thank for several of the major brands, for example: Nub, Flor de Oliva, Cain, Sol Cubana and Master Blends.
More details...
There are 7 products.