Ashton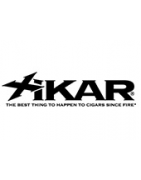 The reputation of Ashton cigars is rooted in the quality of its production and its very elaborate range of aromas.
Robert Levin, son of a Philadelphia cigar merchant, created the Ashton brand in 1985. A close friend of the Fuente family, they enabled Robert Levin to extend his experience and become one of the emblematic figures in the world of cigars over recent years. The filler of Ashton cigars and the part under the covering are usually composed of Dominican tobacco. The outer cover comes either from Connecticut, Ecuador or the Dominican Republic. Ashton cigars are available in six distinctive lines: Classic, Aged Maduro, Virgin Sun Grown (VSG), Estate Sun Grown, Cabinet and Heritage.
More details...
There are 17 products.