Cavalier Genève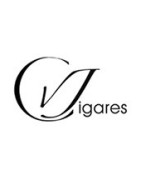 Cavalier Genève - A brand born out of friendship and passion
Determined to discover Central America, Sébastien Decoppet set out on an adventure in 2014, with a backpack and a cigar in his mouth. His first flight took him to Honduras. He unpacked his bags there and soon met the Plasencia family. Taken under the wing of the family, who saw him as a passionate young man, in a few short months he learned the main steps needed for the creation of a cigar. From tobacco cultivation and the selection of leaves to rolling, he underwent an intense apprenticeship in one of the best cigar factories in the world.
After 6 months immersed in the business, Sébastien decided to take the plunge and to produce his own cigars. Supported by Adin Perez, a member of the Plasencia family, Sébastien created his first line of cigars: the Cavalier Genève, from Danli, Honduras. The blend was based on 6 tobaccos from 5 countries: Honduras, Nicaragua, Brazil, the Dominican Republic and Paraguay.
The format was devised and realised in partnership with the late David Rojas. A local artist from Danli. Once back in Geneva, his passion in combination with the exceptional quality of his products ensured that he quickly became established. The quality of his cigars, of which there are three types today, allowed him to expand his international sales within only 6 months. 
More details...
There are 8 products.