Lecigare - Flamingo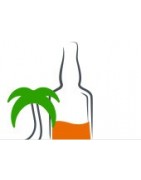 Flamingo - The new light and aromatic range from Lecigare.
Flamingo cigars, produced by Lecigare, took over a year to develop. Numerous cigars were rolled and tasted before finding the perfect balance between aroma and smoothness.
Its evocative and bewitching name is reminiscent of the finesse and delicacy of that bird. From the cape to the filler, the tobacco is a symphony of flavour. Lightweight and stylish, it heightens the senses. cIts fuchsia ring echoes the unique colour of the flamingo in contrast to its thick colorado Habano wrapper from Ecuador. The filler consists exclusively of Nicaraguan tobacco from Esteli and Jalapa.
Made in Nicaragua, in a factory on a human scale, which allows full control of the manufacturing process. The aromatic palette is rich, silky and complex. Never over-powering on the palate.
Three vitolas make up this range: a half Robusto, a Robusto and a Gordo. To produce these cigars at a more affordable price, the cigars are gathered in bundles of 15 cigars, bound by a black and red band reminiscent of the Flamingo.
More details...
There are 3 products.
The flamingo 48, the little brother of the range, fits perfectly in the hand. The colorado wrapper is silky, with no veins. The touch is firm and soft, with a nicely dense filler. Easily lit, it delivers a pleasant and delicate smoke. Its liga has light notes of roast coffee and brioche. The second part is clean, but not overwhelming on the palate, a fine...

More details...

Nicaraguan cigars

Lecigare - Flamingo 48

Bundle of 15 cigars or per unit

The most classical in the range, this Robusto has a seductive heart of velvet within its polished, sleek presentation in its colorado wrapper. The first draw effuses creamy, light plumes. Brioche and cocoa dominate the soft smoke that may be easily held in the mouth. The second third soon enters the picture, announcing with refinement more roasted...

More details...

Nicaraguan cigars

Lecigare - Flamingo 50

Bundle of 15 cigars or per unit

The Goliath of the group, and the centre-piece, its dimensions give it a more virile presence. The density is well presented, brought out by a choice soft and supple wrapper. It lights easily, the smoke is ample and generous, filling the mouth and conveying flavours of beans and nuts. Slowly, without rushing, its personality asserts itself with a...

More details...

Nicaraguan cigars

Lecigare - Flamingo 56

Bundle of 15 cigars or per unit