My Father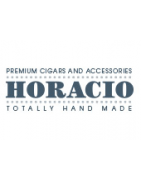 My Father Le Bijou 1922 - The Don Pépin Garcia cigar voted No.1 by Cigar Aficionado in 2015.
Pépin Garcia began his career rolling tobacco in Cuba in 1961 when he was just 11 years old. He developed his skills in the world of cigars and left Cuba in 2001 to settle in Miami.
Demand for his cigars quickly rocketed. His goal was to create cigars with a Cuban taste using perfectly balanced blends. The Le Bijou range was created by Pépin Garcia, in honour of his father José Garcia who was born in 1922, and was rolled in the My Father cigar factory in Esteli. This range, from which the Torpedo was awarded best cigar in 2015, is made using 100% Nicaraguan tobacco. These astonishing and perfectly created vitolas emit ample and generous smoke that is filled with character. A great success in line with the reputation of its inventor.
More details...
There are 3 products.
The largest cigar in the range, this large Robusto is very dark in colour. Heavy to the touch, the Habano Oscuro wrapper is thick and smooth. It lights quickly, and the clean strength combines pleasantly with dark chocolate. The second third develops with elegance and the notes are heavy and unctuous. The finish is powerful and full-bodied, confirmation...

More details...

Nicaraguan cigars

My Father lebijou 1922 Grand Robusto

Box of 23 cigars or per unit

Add to cart

The smallest of the range, this small Robusto, is beautifully wrapped in a thick dark wrapper. The first puffs are quite powerful with strong peppery notes. The taste evolves rapidly and the peppery dominance gives way to hints of cocoa and leather. The second third develops brilliantly and the balance is harmonious. The finish is confirmation of this...

More details...

Nicaraguan cigars

My Father lebijou 1922 Petit Robusto

Box of 23 cigars or per unit

Add to cart

It can difficult to approach the Torpedo with an open mind! After all, it was elected best cigar in 2015 by Cigar Aficionado with 97 points out of 100! The Oscuro Habano wrapper is smooth and has no veins. As soon as it is lit,the smoke is delicate and the strength is clearly present in the first puffs. Aromas of cocoa and coffee soon come into play. They...

More details...

Nicaraguan cigars

My Father lebijou 1922 Torpedo

Box of 23 cigars or per unit

Add to cart