Mosh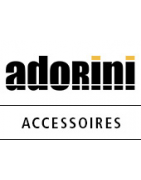 At Mosh, the cigars are authentic, high quality and simple. No bling bling and glitter: this is back to basics.
The range consists of three products, each of which will bring you a little quality moment of relaxation: the Puma, the Fox and the Gorilla. The cigars are produced in the Dominican Republic, in the regions of Taylors Barbigna and Pinoroad Bajaja, where conditions are ideal. The tobacco leaves are carefully selected to produce the perfect cigar with a rich and intense taste experience. The entire process is carried out by hand with knowledge passed down through generations, and a demanding quality control procedure to ensure consistency and unbeatable quality.
More details...
There are 3 products.
The "Puma" is a Torpedo, covered with a clear wrapper and a dense filler. It first it is easy; the medium strength gives a smooth draw. The rather sweet notes evolve with a little more strength in the 2nd third, without becoming overpowering. This Torpedo will delight cigar lovers looking for elegant and harmonious aromatic power.

More details...

Dominican cigars

Mosh the Puma

Bundle of 15 cigars or per unit

Add to cart

The "Gorilla" is a Toro covered with a dark, thick wrapper with a powerful filler. At first it is deep, and the aromatic palette develops with a generous, gourmet draw. The notes are more wild, with touches of aged leather to round off this powerful aromatic palette. A strong cigar for smokers who want a cigar with potency and body.

More details...

Dominican cigars

Mosh the Gorilla

Bundle of 15 cigars or per unit

Add to cart

The "Fox" is a Wide Churchill with a generous diameter and gourmet filler. At first it is dense, and becomes stronger throughout the 2nd third. The aromas are rather gourmet, with cocoa notes. A harmonious cigar to be enjoyed at any time of the day.

More details...

Dominican cigars

Mosh the Fox

Bundle of 15 cigars or per unit

Add to cart