The Circus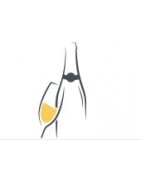 Circus Cigars - Get ready for the show
After several years of experience as a Master-Blender, Daniel Guerrero decided to launch a new brand of cigars, Circus Cigars, in 2014.
This project was developed over four years, with a great deal of care being taken over every detail and the selection of the tobacco leaves from Nicaragua for mixing these cigars. The result is a success: 100% handmade cigars, produced with great care by the best master blenders in Nicaragua.
The name of this new range "Circus" is a tribute to all the people who participated in this project and is divided into 4 varieties:
- the "Magician" (grand robusto): it represents the ingenuity of the whole team
- the Harlequin (Robusto): it represents the fact of always wanting to make it - whatever happens!
- the Twister (Figurado): it represents the know-how par excellence of the best master-blenders
- the Canon (Gordo): it represents the final shoot, an explosion of flavours
More details...
There are 4 products.