Corleone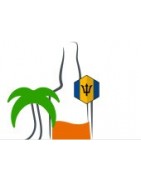 "Corleone", a premium non-conformist cigar.
Corleone or the finger raised against the dictates of a slight majority, the refusal of prohibitions and the restoration of individual freedoms. Prohibition increased crime and delinquency. In 1919, with the enactment of the 18th Amendment, alcohol was banned in the United States.
The mafia, originated from the village of "Corleone" indirectly allowed the lifting of the prohibition. This small Sicilian village became the symbol of anti-prohibition and the freedom of the people through the brand of "Corleone" cigars.
Corleone cigars are hand rolled and made from a selection of the best tobaccos from Ecuador, Peru, Nicaragua and Santo Domingo. Handmade production is ancestral with a 100% entubado rolling technique (Cuban method).
A blend of premium tobacco has been favoured rather than a single origin (puro). Indeed, like a great champagne, a great wine or a good perfume, it is in the blend that the great equilibrium is born: a perfectly controlled power, subtle and complex aromas, a linear burn with a generous smoke.
Produced in Costa Rica, the factory was selected by the children and great grandchildren of the best Cuban torcedors. The different terroirs selected are the following
- Peru for the complexity of its aromas.
- Nicaragua for its spices and its power.
- Santo Domingo for control of burning.
Finally, Ecuador certainly has the most beautiful wrappers and binders in the world.
More details...
There are 6 products.