Virtuoso cigars - Golden Rose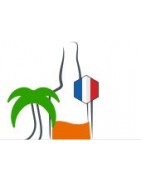 The GOLDEN ROSE series: from a cigar to a work of art.
The adventure started in the late 19th century with the exploitation of tobacco plantations from various Caribbean islands, as well as Nicaragua where the cigars were rolled. From generation to generation, the Virtuoso range has remained a unique and exclusive product and has seduced Aficionados of exceptional taste.
Based on vast expertise, the tobacco leaves are rigorously selected before being matured very slowly in a cellar, so their flavour is brought out as much as possible. Manufacturing a cigar demands over 228 steps and they are rolled entirely by hand by the best master Torcedors.
The rose was chosen as an emblem and we would like it to serve as the image these beautiful cigars embody, namely pure elegance. The delicacy and finesse of the selection of cigar capes brings to mind the sensual texture of rose petals.
The rose is also represented symbolically at the top of the cigars by a continuation of the cape, which is wound into a spiral. Turning it allows the cigar to be cut without a cutting tool.
The 22K gold ring, which sits directly on the cape, provides an ultimate touch and is the accomplishment of the expertise of Swiss master jewellers, offering aficionados the pleasure of a unique experience.
To taste a Virtuoso Golden Rose is to rediscover the traditional cigar, the Cigar Aesthete, which has been elevated to a work of art by the expertise of the Torcedors.
Virtuoso Golden Rose cigars are sold in a luxurious solid cedar box with an anti-UV Bronze Crystal window. 
More details...
There are 4 products.