La Estancia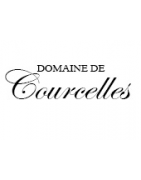 La Estancia, ultra premium cigars with fine and delicate aromas.
The La Estancia brand is distinguished from other cigar brands by its heritage and expertise in this field. It was created by two brothers from the Meerapfel family; one of the oldest families in the tobacco industry.
The tobaccos chosen for "La Estancia" cigars are the fruit of a very demanding selection among farmed, ripe and ready tobacco. Free of ammonia, the cigars offer a beautiful maturity, as well as fine and delicate aromas. It is certainly one of the best manufactures in Honduras.
Namely: La Estancia cigars are manufactured in Honduras with a proportion of 50% Nicaraguan tobacco and 50% Cuban tobacco.
More details...
There are 2 products.
La Estancia, ultra premium cigars with fine and delicate aromas. The La Estancia brand is distinguished from other cigar brands by its heritage and expertise in this field. It was created by two brothers from the Meerapfel family; one of the oldest families in the tobacco industry. The tobaccos chosen for "La Estancia" cigars are the fruit of a very...

More details...

Honduran cigars

La Estancia Robusto

Box of 25 cigars or per unit

Add to cart

La Estancia, ultra premium cigars with fine and delicate aromas. The La Estancia brand is distinguished from other cigar brands by its heritage and expertise in this field. It was created by two brothers from the Meerapfel family; one of the oldest families in the tobacco industry. The tobaccos chosen for "La Estancia" cigars are the fruit of a very...

More details...

Honduran cigars

La Estancia Short Robusto

Box of 25 cigars or per unit

Add to cart