Casa Turrent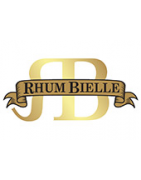 CASA TURRENT - MEXICO'S LARGEST TOBACCO PRODUCER.
This farm, located in San André, is the largest in Mexico with 350 hectares dedicated to tobacco production. Known for years for its T-Amo and Revolution brands, the son takes over and manages the mixing, marketing and sales. Father and son are constantly in exchange and control their tobacco in the warehouse and factory. The family is not only Mexico's largest tobacco producer, but also the country's largest exporter of raw tobacco. In order to develop the seeds, Alberto and Alejandro are assisted by Eumelio Espino, a Cuban seed specialist. He researches the fields of the Turrent and develops together a new Cuban seed for the production of oily, velvety and fine capes. Alejandro also experiments fermentation using wooden crates lined with cedar wood, in which the already fermented tobacco continues to evolve, in a very tropical artificial climate. The young boss tries things, improves and thinks about every step of the production process. His customers are grateful - renowned buyers such as Rocky Patel, My Father, Abe Flores, Jochi Blanco, Altadis, STG, Ashton, and many others turn to Turrent tobacco. After stopping production of the T-Amo and the Revolution range, Alejandro created the new Casa Turrent 1901 line. This series is very well received by critics and the Torpedo receives 91 points for each cigar journal while Cigar Aficionados ranks the Robusto 12th best cigar in the world in 2016.
More details...
There are 4 products.