Brick House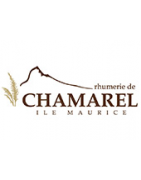 Brick House, a family brand with traditional values.
In 1895, Julius Caesar Newman, an emigrant to the United States, founded the J.C. Newman Cigar Company which, to date, is the oldest family company manufacturing premium cigars. One of the first brands created by the company is "Brick House". She pays tribute to their first home, which was a tavern and a place to live where you could eat, drink and of course...smoke! At first, they were Cuban cigars using the best tobaccos. Today, Eric and Bobby Newman have reinvented this brand by using Nicaraguan tobaccos, including a specific cape: the "Habano Subido" which meets the original style of their grandfather's blend. Aged for more than a year in the mountains of Nicaragua, each Brick House cigar has an impeccable blend of premium quality.
More details...
There are 3 products.
This natural robusto from Brick House is perfectly built. Wrapped in a beautiful Habano Subido cape, it offers raw woody scents. The first puffs are full and envelop the palate with an animal touch, then evolve towards more earthy notes. A cigar with a pleasant character, to be enjoyed at any time of the day.

More details...

Brick House

Robusto Natural

Box of 25 cigars or per unit

Add to cart

This Teaser from Brick House is attractive. It is wrapped in a beautiful Habano Subido cape, perfectly smooth. When raw, the scents are vegetal, dominated by oak. The first puffs are pleasant on the palate, with a slightly mentholated touch. The flavours evolve in the 2nd third towards more animal notes, with a hint of pepper. A friendly cigar, easy to...

More details...

Brick House

Teaser Natural

Box of 28 cigars or per unit

Add to cart

This Mighty Mighty Mighty has a beautiful Connecticut cape in a light caramel color. Raw, the scents are dominated by cedar. After an easy lighting, the puffs are creamy and supported by very gourmet notes: chocolate, caramel and vanilla. The whole thing is perfectly balanced. The power remains very reasonable, making a tasting rather sweet. A perfect...

More details...

Brick House

Mighty Mighty Connecticut

Box of 25 cigars or per unit

Add to cart