Ox - Horacio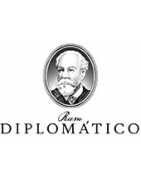 OX - HORACIO CIGARS, FOUR MODULES WITH FOUR DIFFERENT PERSONALITIES.
The new OX series, launched by the Horacio team at the end of 2017, will delight the most experienced cigar lovers. Available in 4 different modules, each cigar represents a universe with specific flavours:
Black Angel, of beautiful construction with an important ring (70), with strong aromas.
Blue Velvet, its little brother, a little softer with its creamy aromas.
Purple Rain, the shorts of the range, perfect for busy amateurs.
Red Rock, seductive with its bean aromas and leathery touches


Extremely well filled, the vitolas are perfectly constructed and wrapped in beautiful capes that are greasy and silky.
More details...
There are 4 products.