Santa Clara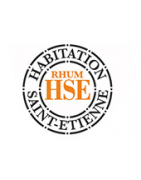 SANTA CLARA, cigars combining passion & tradition
The cigar tradition is probably due to the Maya, who lived in Mexico in the states of Veracruz, Campeche, Tabasco, Yucatan and Chiapas. They introduced them to North American Indians who believed that cigars had medicinal properties! San Andres Tuxtla, located near the gulf basin in the state of Veracruz, is where you will find the best tobacco plantations in Mexico. The valley, which is colder due to its altitude, is surrounded by hundreds of rivers and streams of fresh, cool water. A few volcanoes have given the soil a high level of potassium, which feeds the tobacco plantations.

The Ortiz family became involved in the tobacco trade during the 19th century, around 1830. Over the years, the small family structure quickly became a large factory, thanks to meticulous work and high quality tobacco.

Puros Santa Clara, S.A. exports cigars to different countries, mainly to the United States, Spain, Germany, France, Australia, Switzerland, Sweden, Italy, Austria, Slovakia, the Cayman Islands and many others.
More details...
There are 4 products.