VegaFina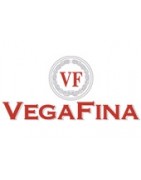 Dominican cigars VegaFina, sweet and affordable cigars.
VegaFina is a hand rolled cigar made with a selection of the lighter and best tobaccos from the well known varieties of "olor" and "piloto cubano" in the Dominican Republic and Central America. The leaves are carefully selected, since not only the flavor but also cigar's appearance and touch depend on this selection.
More details...
There are 5 products.