Sancho Panza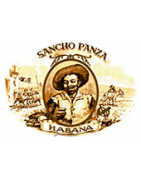 Cuban cigars Sancho Panza, uniquely delicate, elegant and very subtle cigars.
Rey del Mundo registered the brand in 1852. It was named after the rustic squire to Don Quixote in Miguel de Cervantes' famous 1605 novel of the same name.Their tastes are strong but without violence. This cigar is quite rare and not easy to find these days. Sancho Panza are delicacies in the vast array of Cuban cigars. All sizes are relatively mild. The brand is well-known for the enormous Class A and the shaped-head Belicosos. They have a place of choice in many an aficionado's humidor.
More details...
There are 4 products.