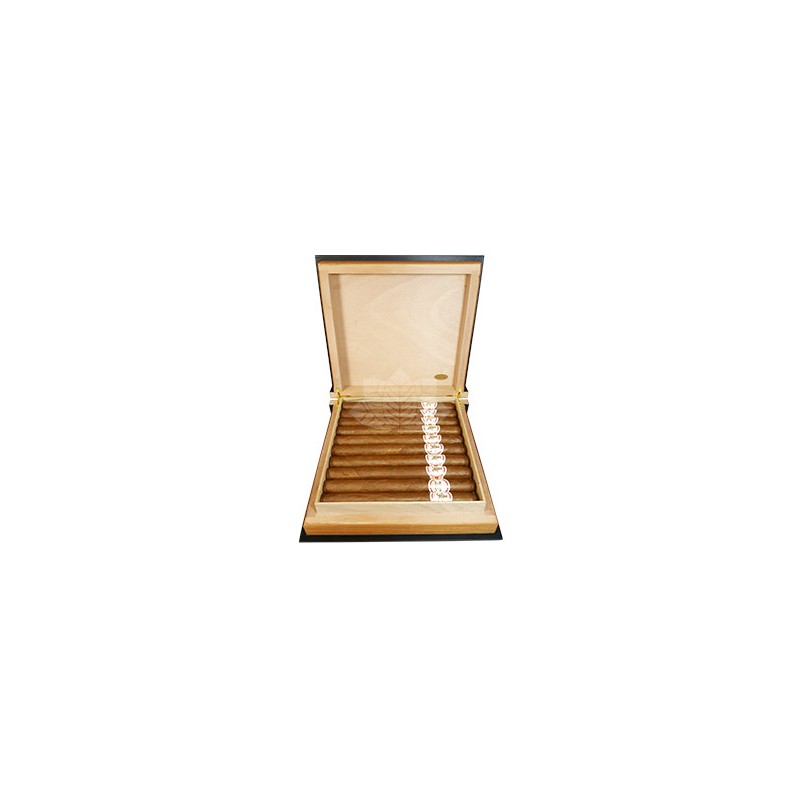  
Book Hoyo De Monterrey Maravillas 2015
Cuban cigars
Hoyo de Monterrey Maravillas 2015
Book of 20 cigars 
Data sheet
Strength

Medium

Ring

55

Duration

75-120 minutes

Aroma

Beans

Diameter

2.18 cm

Length

23cm

Popular vitola

Maravillas

Country

Cuba
Presentation
Limited to only 2000 units, this cigar book seduces both collectors and Havana lovers.

This Hoyo de Monterrey Maravillas 2015 seduces at first glance. Raw, fresh and light notes. A very good construction and an exemplary rolling guarantee a perfect smoke. The first puffs are pleasantly supported by a few notes of spices and black pepper. The divine intervenes gently, notes of cocoa beans intertwine with hints of nuts. The firm ash confirms the good construction of this vitola. The creamier, more powerful finish is filled with leather and woody notes.

A beautiful piece to taste or collect.