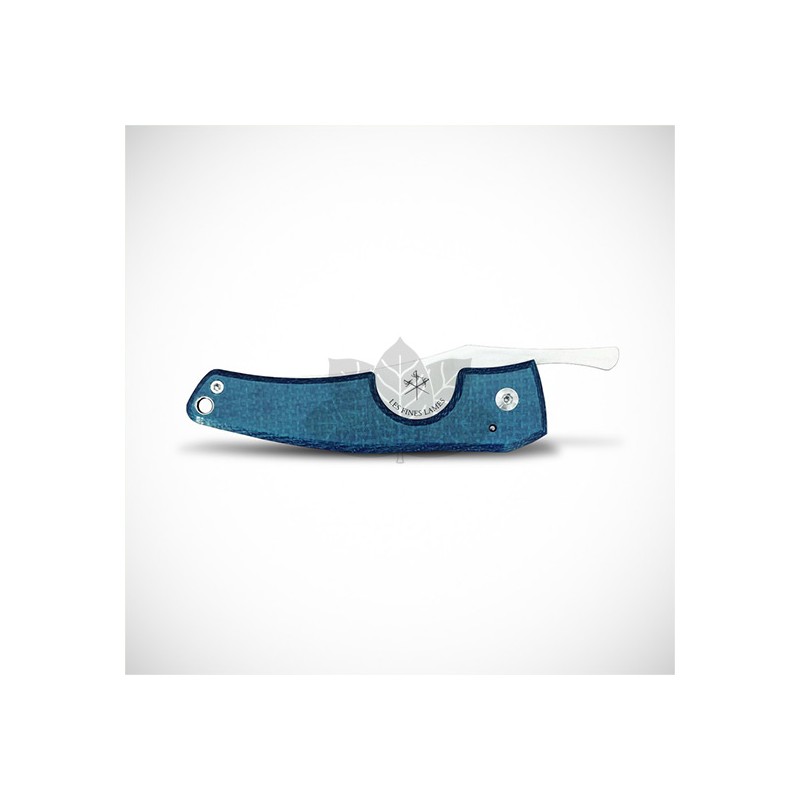 Cigar cutter LE PETIT Wood Olive by Les Fines Lames
The ultimate aficionado pocket-knife. A sleek yet bold, pocket sized, multi purpose friction folder knife that you can also use to cut your cigars - we're reinventing the everyday cigar accessory.
This cigar knife is very easy to operate and provides the cleanest of cuts you can imagine. Depending on how much cap you cut, you can cut up to a 70-ring cigar.
No bigger than the other cutters on the market while being much more versatile adding the pocket-knife dual functionality
Pocket size Length : Closed 115 mm / Overall 155 mm. Blade 65 mm Built-in 23 mm aperture Lanyard hole for added safety
OLIVE WOOD, the timeless classic. A very hard Mediterranean wood, prized for its durability, color and interesting grain patterns.
Perfect Cut 14C28N stainless steel
Lifetime warranty
Designed in Marseille. Made in Thiers, the French capital of knifemaking
Cigar cutter
Les Fines Lames
LE PETIT Wood Olive