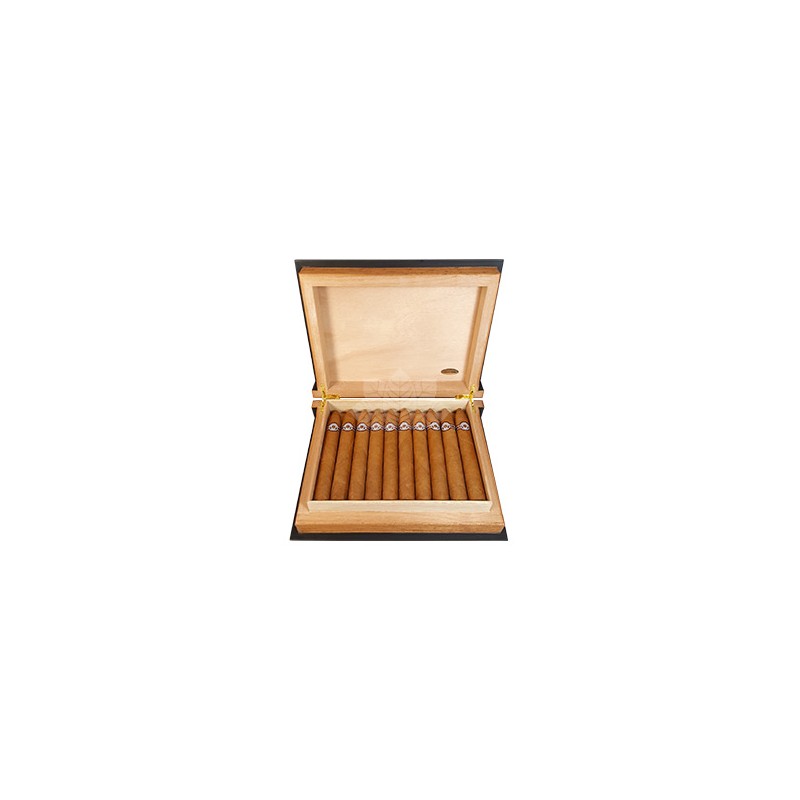 Sancho Panza Gran Quixote Edition Régionale Belux
The Cuban cigar brand Sancho Panza is being honoured for this new Belgium-Luxembourg regional edition. In total, 100,000 cigars were carefully manufactured for this regional edition, presented in boxes of 10 cigars, making this Havana a beautiful collector's item.
Perfectly built, it offers the scent of wetland and undergrowth. The first volutes quickly invade the palate with notes of roasted coffee and spices, slightly spicy. The power gradually settles in but the texture remains velvety. The last third seduces us with its rich and gourmet bouquet of aromas. A beautiful vitola to enjoy after a good meal or to collect.
Strength

Medium

Ring Gauge

52

Duration

45-75 minutes

Aroma

Spicy

Diameter

2.06 cm

Cigar length

16.2 cm

Popular Vitola

Figurado

Country

Cuba
Cuban cigars
Sancho Panza Gran Quixote ER Belux
Box of 10 cigars or per unit