Avo XO series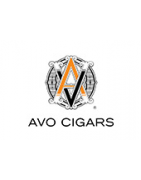 Dominican cigars Avo, well balanced Dominican cigars.
AVO Série XO is the first line of cigars born from the encounter between Mr Avo Uvezian and Mr Kelner. The XO line is the encounter between several generations of culture, care and tobacco harvesting. Mr Avo Uvezian;was born in 1926 to a family of musician in Beirut. Avo's dream as a young man was to develop a great career as a musician. With his talent and dedication, he soon met with success. When he was a teenager, after traveling though the Near East, , with his piano and his own jazz trio, he became Sha Reza Pahlevi's pianist. Following the latter's advice, he left the Middle East and tried to start a career in the United States.He attended the Julliaed School of Music in New York and studied classical piano and composition. Avo started producing his own cigars, which sooned earned him the same praise as his tunes, out of enterprising spirit and to please . His daughter, then aged five, showed amazing commercial insight. When one of his hearers asked Avo, as was often the case, for a cigar, his daughter said: "Daddy please, if he asks for one more, let him buy it." Maybe that was the sign he was expecting to try to reach a larger audience with his second passion. The exquisite shapes of AVO cigars are made with selected filler tobaccos, stored until complete maturation - a combination with a large part of Piloto Cubano tobacco from the Dominican Republic, specially fermented and stored -, a binder of Dominican Olor tobacco from the Villa Gonzalez region, and a carefully selected Connecticut Shade wrapper. AVO cigars are harmonious. Precisely because they were stored until the maturation was complete. It is only then that they are offered for sale - 6 shapes in perfect harmony . The wrapper comes from the Connecticut, the binder from the Dominican Republic as the filler.
More details...
There are 12 products.