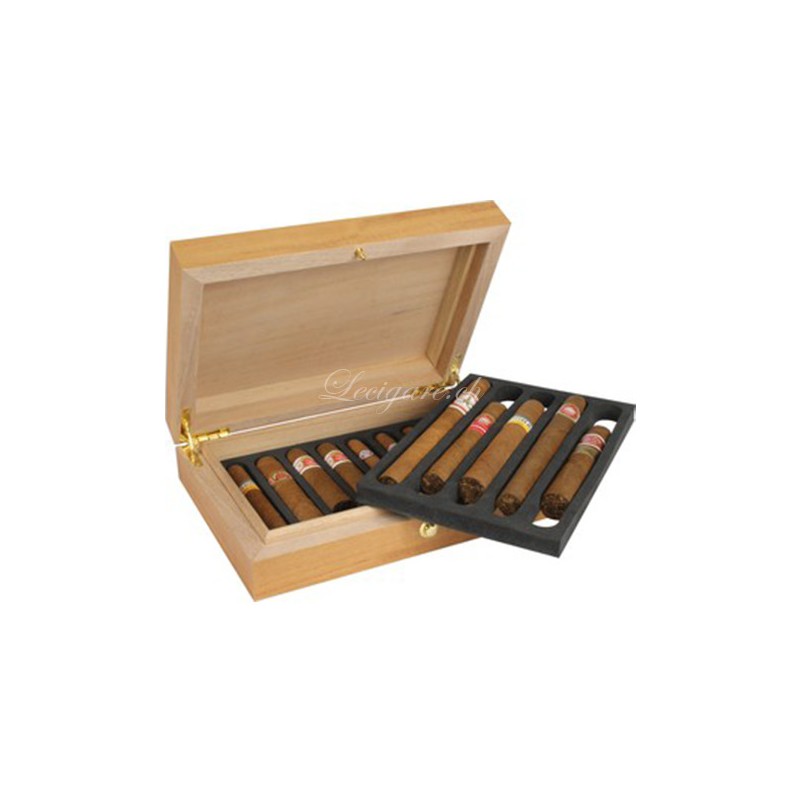  
Adorini - Cedro Travel Humidor
Adorini Travel Humidor Cedro
13 cigars (Corona)
Presentation
Travel with style! 
Adorini premium travel humidor with scratch-resistant veneer from real Spanish cedar. This humidor demonstrates that a functional travel humidor does not need to be of plastic. Two levels of innovative foam inlays prevent any movement of each cigar during transport. Inside lining from Spanish cedar wood.
Foam inlays are removeable, which makes this a truely dual purpose humidor. At home you can remove the foam elements and enjoy the full capacity of the humidor and on the go you can protect your cigars by using the foam inlay with openings for different cigar formats.
Integrated humidifer with acryl polymer fleece
Gold plated button lock to prevent any unintentional opening on the go.
Dimensions (exterior): L:18.6cm B:26cm H:6.4cm
Dimensions (interior): L:14.6cm B:22cm H:3.6cm